In the face of war, as a military Family member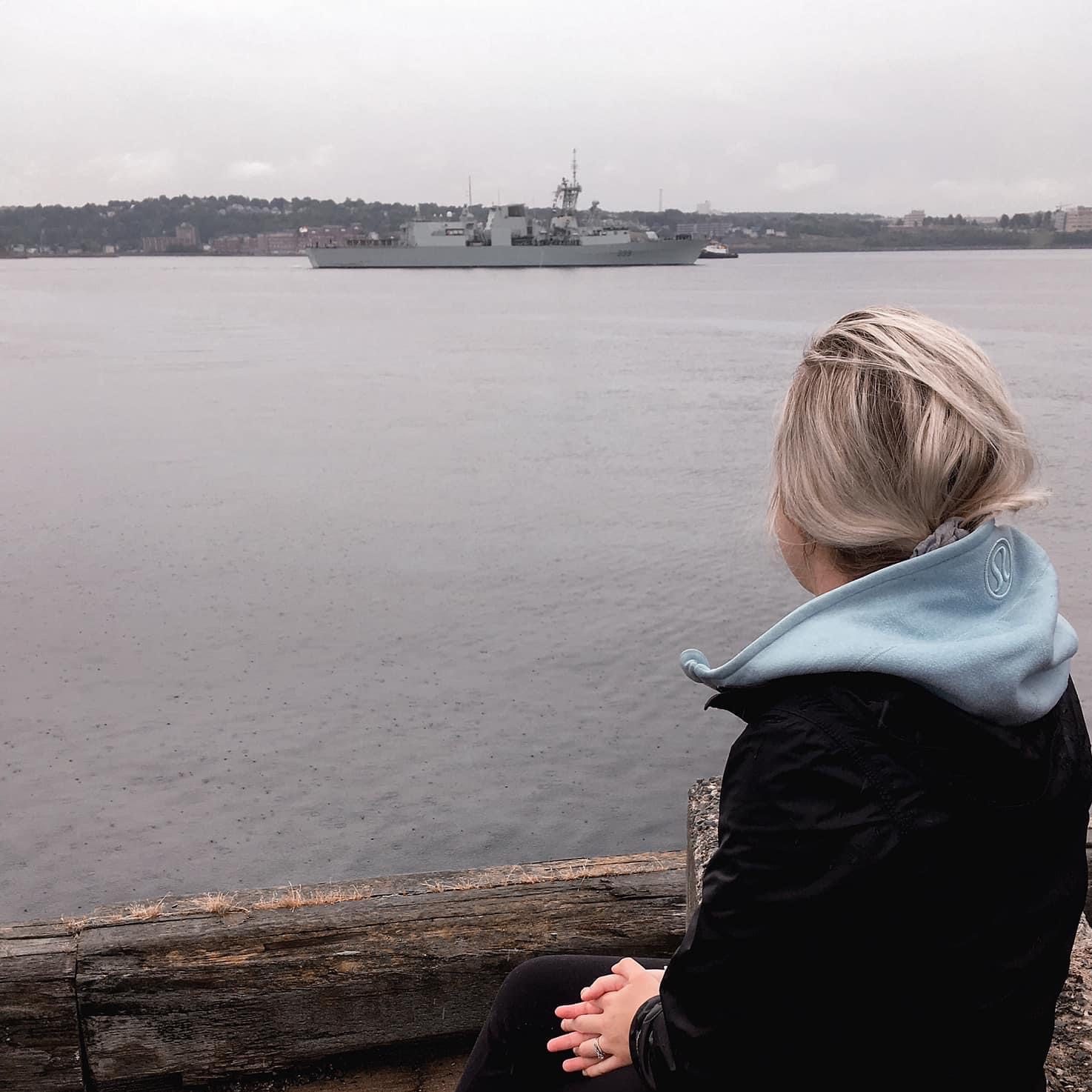 "Is this the beginning of World War III?"
In some form, this has been the question on all our minds lately. For military Families, the buzz around world events is much more than a comment made in passing or overheard on the radio. It is the realistic possibility that a loved one may be deployed.
I'd like to tell you that war is not a regular topic of discussion in my home, but that's just not true. As a daughter, a spouse, a sister, a friend, a colleague, and a service provider—when you're a military Family, war is a reality.
To the outside eye, military Families appear to be in control, prepared, and informed, which may or may not be the case. Often, we don't have the answers our civilian friends and Family are looking for. We only know the drill. Head up, eyes forward…  "We just keep going," I can remember my mom saying.
Please be patient while some of us say goodbye to the person we love, while others look the other way because the door to the "kit closet" is open again.
We know you mean well, but those of us who are seasoned military Family members are focused on supporting our new military community members while they navigate this "first time."
Our minds are extra busy grieving another change of plans, actioning plans B, C, and D, supporting our loved one as they drift even further away into the depths of their minds. The reality of war for them brings up memories of the past as they grapple with wanting to return.
For us, war is a cycle that doesn't just end or blow over. In the face of possible war, we must be prepared, unwavering, focused, and steady so our loved one can fill their duty as a military member.
We carry the burden of support each and every day. We are the silent force that readies on the home front, supporting all that means for our country, for our world, and for our loved ones.
We may come off as cold, distant, and detached but I assure you that we are not. We are fulfilling the duty of a military Family member.
Kayla Fournier
Military Family Member and Advocate
Nova Scotia