Mission accomplished: marking the resting places of Indigenous Veterans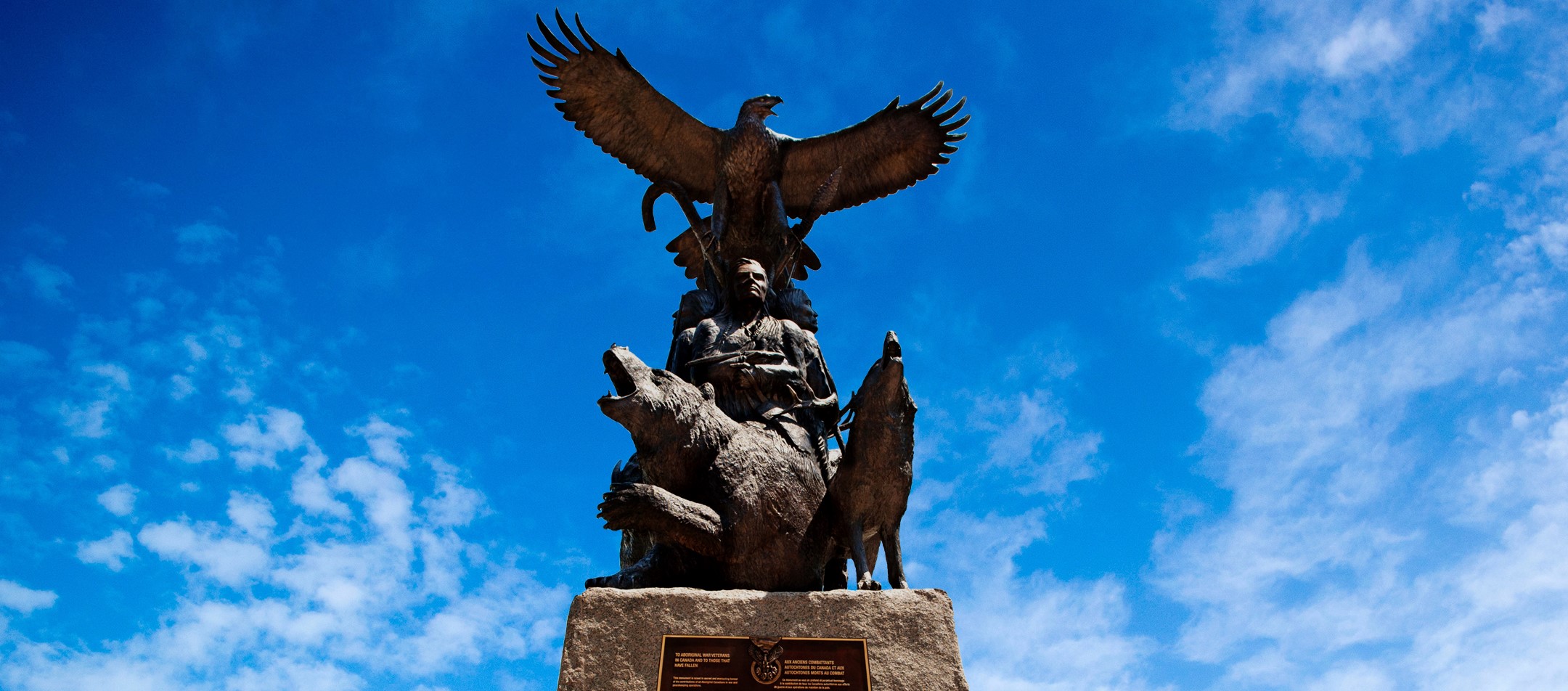 Today, on Indigenous Veterans Day, we honour and remember the First Nations, Inuit and Métis Peoples who have fought bravely and proudly for our country. In the great conflicts of the 20th century, over 12,000 Indigenous soldiers, aviators and seamen fought for Canada, with 500 losing their lives in battle. Today, approximately 2,750 Indigenous Peoples are serving in the Canadian Armed Forces.
In spite of this brave legacy of service and sacrifice, many Indigenous Veterans were buried without military ceremony and recognition, often in unmarked graves. In the spirit of reconciliation, the Last Post Fund created the Indigenous Veterans Initiative (IVI) in 2019. Their mission is to commemorate and honour each Indigenous Veteran by finding their burial place and ensuring that it has a marker, or to add the Veteran's Indigenous name to an existing marker. Since their work began, more than 350 unmarked graves of Indigenous Veterans have been found and 200 grave markers have been ordered or placed.
Working in collaboration with the Indigenous Veterans Initiative, volunteer Indigenous researchers go into communities to work with Elders and band members to locate potential grave sites, select appropriate grave markers, and confirm the traditional name of the person buried there. Here are two of their stories:
Stephen McGregor on finding the burial site of Private Samuel Gagnon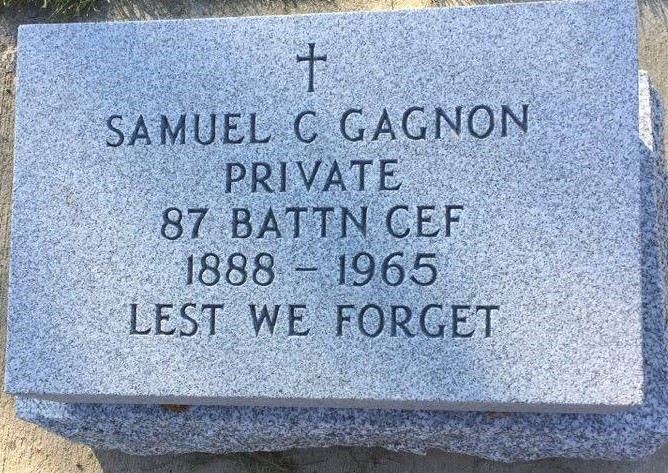 "Algonquin soldier, Private Sam Gagnon, served in the Great War. He was family on my Dad's side. Sam disappeared in 1921. I located Sam in 2015 after a 38-year long search. He lay under an unmarked grave in Barrhead, Alberta. The Last Post Fund gave Sam a Veteran's marker. I visited Sam's marker in September 2016. I knelt beside the marker and clasped it. The search was finally over. I felt a close spiritual connection at that moment. I remembered whispering, 'mission accomplished.' The marker photograph was taken in 2016 during that visit. Since then, the marker has been inscribed with his family name, Kaponicin."
Stephen McGregor
Quebec
Floyd Powder on locating the burial place of Private Augustin Beaulieu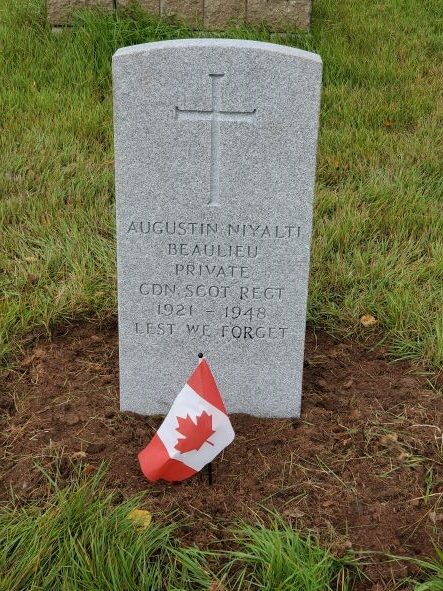 "I was not able to locate a grave for August(in) Beaulieu however I was able to locate an unmarked grave for Augustine Beaulieu. I contacted an Elder in Fort Resolution and he mentioned that there were two August Beaulieu's and one had served in WWII and returned home. They said that he was accidently shot, died and buried in Fort Resolution. I went to Fort Resolution and checked the cemetery and could not locate the grave. All records were sent to Roman Catholic Diocese in Yellowknife. I requested the baptism and funeral records from the Diocese. They were able to provide a copy of the baptism certificate and religious funeral certificate confirming the dates of birth and death, that Augustin was buried in Yellowknife, and named the same Father who officiated at the burial. I asked the City to mark the grave and it was marked by a 1×1 stick with August Beaulieu's name. The information was provided to the family, the Elder and the Last Post Fund. Augustin Beaulieu's headstone was installed on September 22, 2021."
Floyd Powder
Northwest Territories