Promising new intervention for treatment of PTSD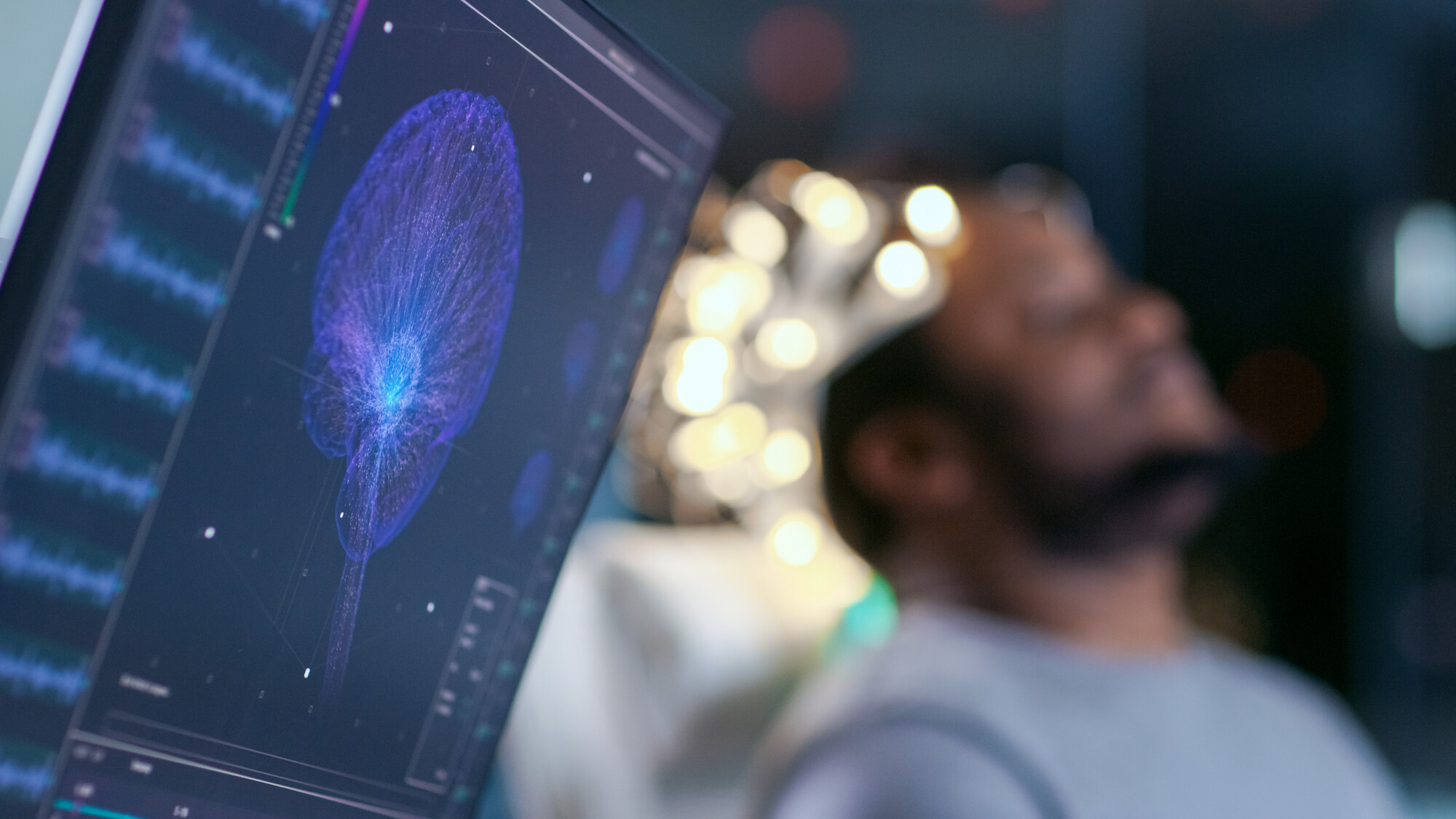 OTTAWA, ON – April 19, 2023 – Results of a recent international study show that neurofeedback, a non-invasive, non-pharmacological treatment, is indicating another promising option for the treatment of post-traumatic stress disorder (PTSD) with results showing it to be on par with gold standard treatments in terms of reduced symptoms and improved remission rates.
The trial collaboration between the Atlas Institute for Veterans and Families, Western University and the University of Geneva, shows how people can use neurofeedback to learn to non-invasively regulate brain areas that show altered activity (either too much activity or too little) in association with PTSD symptoms.
Dr. Andrew Nicholson of the Atlas Institute and scientist with the University of Ottawa Institute of Mental Health Research, along with Dr. Tomas Ros at the University of Geneva have been collaborators in this research program since its inception with Dr. Ruth Lanius at Western University. Speaking to her clinical experience in treating PTSD, Dr. Lanius said that neurofeedback has an intriguing ability to heal brain networks affected by trauma, and can be effective in helping individuals restore their sense-of-self and well-being in the aftermath of trauma.
Dr. Nicholson added that by regulating brain activity within these hypo/hyperactive areas, participants saw a decrease in associated PTSD symptoms. Dr. Nicholson stated, "The way neurofeedback works is that it provides the opportunity for individuals to train their brains in the same manner as one might work out muscles at the gym. Here, individuals learn to non-invasively regulate areas of the brain that can become dysregulated in the aftermath of trauma." He added that he was especially encouraged by the fact that over 60 percent of participants not only experienced symptom reduction – they also no longer met diagnostic criteria for PTSD by the end of the trial. Dr. Nicholson also highlighted the tolerability of neurofeedback, saying, "Typically we would have seen a drop out rate much higher than this over the course of the trial, yet we actually didn't have any patients leave the study. I think what this really speaks to is the tolerability and effectiveness of the treatment."
This study is the latest milestone in a 10+ year research program on the use of neurofeedback for PTSD. Moving forward, Dr. Nicholson at the Atlas Institute will continue to collaborate with Drs. Lanius and Ros to expand this new frontier in PTSD treatments with the research being led out of the Atlas Institute.
President and CEO of the Atlas Institute, Fardous Hosseiny, said this is an exciting project for many reasons and he is happy to have the Atlas Institute catalyze this ground-breaking research. "It speaks to our ability and desire to explore new options for treatment of PTSD and other mental health problems," Hosseiny said, adding that having many options is critical so that people can find what works best for them. "The range of treatments available to our community should be larger, so that Veterans and their Families can explore options to find what is going to give them the best quality of life possible based on their personal situations."
The Atlas Institute will be hosting a webinar on June 1, 2023 that will bring together the perspectives of research, clinical application and, importantly, of those who live with the impact of PTSD: Veterans and their Family members.
For more information and to register, please visit: Neurofeedback: A promising new treatment for PTSD.
Learn more about neurofeedback therapy.