Celebrating and honouring RCMP Veterans and their Families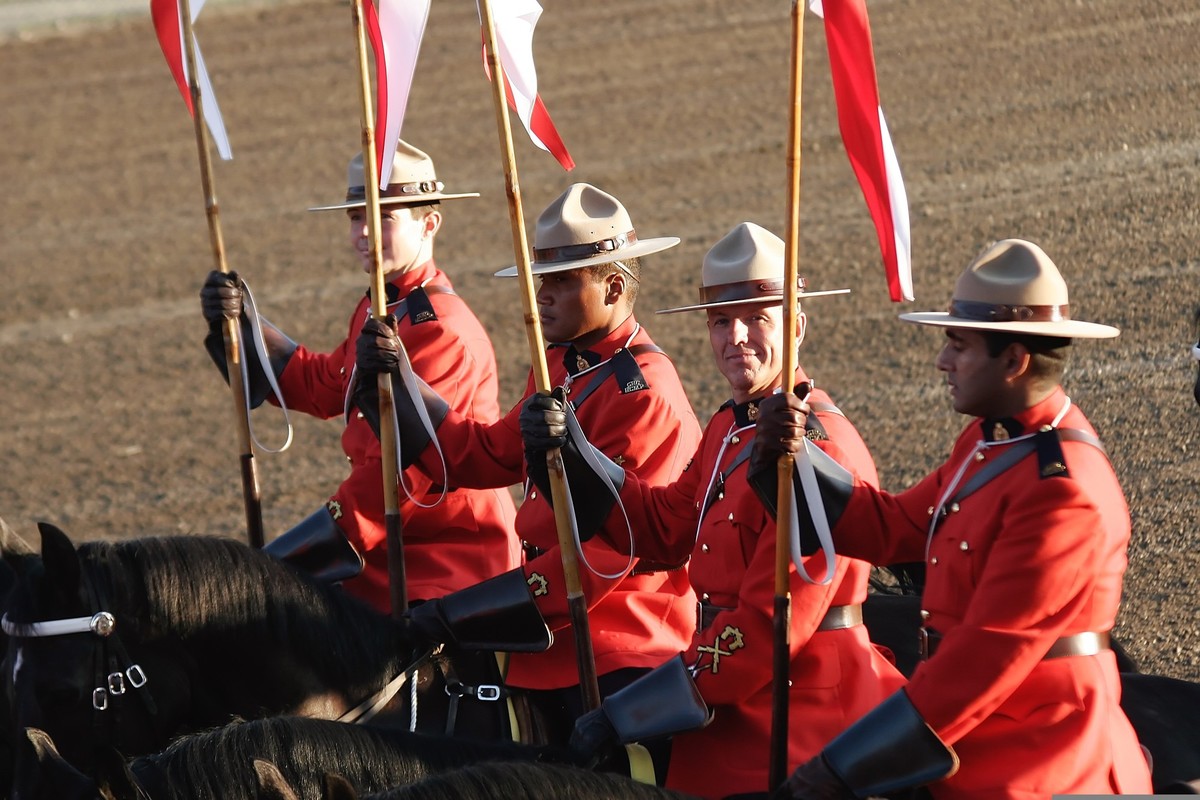 The Royal Canadian Mounted Police (RCMP) has played a significant role in Canada's history since 1873. As the national police service, the RCMP has become an integral part of the country's identity, earning global recognition for policing excellence and iconic "Mountie" image in their red serge uniform.
Beyond safeguarding communities both here in Canada and internationally, members of the RCMP are also dedicated community volunteers and active citizens who strive to make a positive impact. There are many examples highlighting their unwavering commitment to supporting communities, such as the Kindersley, Sask. detachment's successful collection of over 1,000 pounds of donations for the local food bank and the RCMP's national youth engagement program.
May 23, 2023 marks the 150th anniversary of the RCMP's service to the public and to the security of our country. With more than 750 detachments from coast to coast to coast, the RCMP provides services in eight provinces, three territories, 150 municipalities and 600 Indigenous communities.
Join us as we honour this milestone anniversary across the country. To stay up-to-date with RCMP 150 events, activities and interesting facts, visit: rcmp-grc.gc.ca/rcmp150-grc150
We serve: A video series honouring and recognizing the many roles RCMP Veterans and their Families play
Community service comes with unique challenges that can impact the mental health and well-being of RCMP Veterans and their Families. Responding to high-intensity crime scenes, natural disasters, hostage situations and other challenging incidents often exposes them to physical and emotional risks. These experiences also disrupt their personal lives, which can result in feelings of isolation, exhaustion, loneliness and stress. Their loved ones, including children and youth, may feel the impact, even if they have not directly witnessed any traumatic events.
We are excited to announce the launch of a video campaign honouring the RCMP's 150 years of dedicated service to keeping our country safe. To foster community empathy and raise awareness about the diverse experiences of RCMP Veterans and their Families, this series features short documentary profiles of current and former RCMP members sharing what it means to serve and the impact their service has had on them and their loved ones.
New episodes will be released in the upcoming weeks. Be sure to bookmark this page and stay tuned as we unveil each captivating story!
This is Brenda's Story
This is Glenda's Story
This is Heather's Story
This is Nigel's Story
This is Ross & Dee's Story
Closed captioning is available for these videos. To enable this feature, select CC in the bottom-right of the video player.
We are not a service provider. In case of an emergency, please call 911 or visit our directory of services for information about crisis and emergency services.
Supporting you and your loved ones on the path to wellness
Mental health issues can affect the ability to function, making timely support crucial for recovering and healing. Our Families and Friends webpage is a comprehensive online resource that provides practical ideas, tools and information to help Family members recognize the potential risks associated with serving as a police officer and take preventive measures. This resource hub aims to enhance your understanding and support your loved one living with posttraumatic stress disorder (PTSD). Topics include:
The causes and symptoms of PTSD
Tips for managing day-to-day challenges and coping during especially difficult times
Strategies for supporting your children and help them identify and share their feelings
In addition to our Families and Friends webpage, we offer a range of resources designed to support RCMP and CAF Veterans, as well as their Families, including:
If you're looking for information about benefits, peer support, counselling and education tools intended for Veterans and their Families in non-life-threatening situations, explore our comprehensive directory of services.
Looking for more ways to make a positive impact on the RCMP Veteran and Family community?
Explore our Get involved page to find opportunities aligned with your interests and expertise.