Tackling Harmful Stereotypes Can Promote Veterans' Mental Health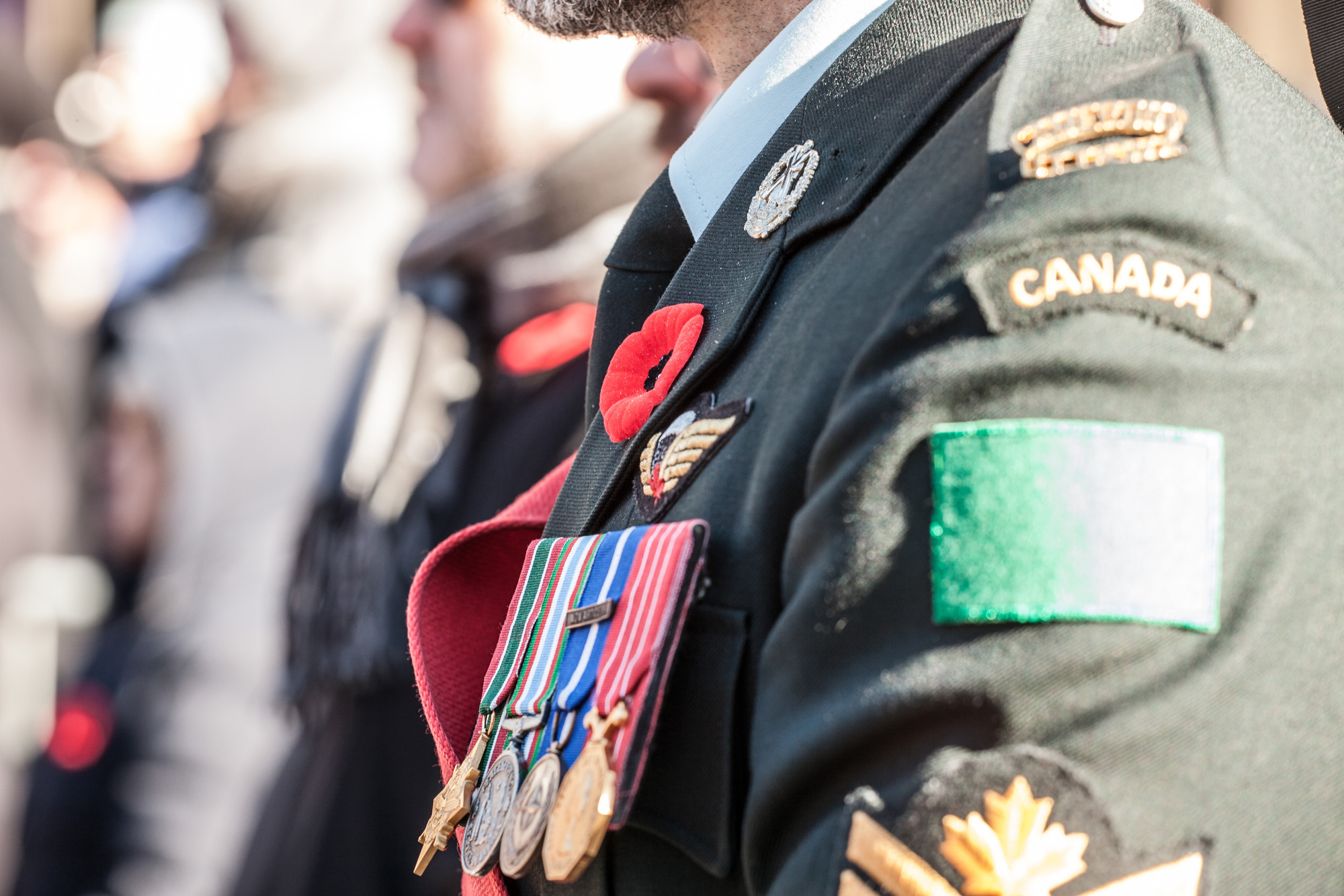 For many Veterans of the Canadian Armed Forces, their military service is the best time of their lives. It is a time of peak physical condition and close-knit camaraderie, where comrades have your back and everyone has a meaningful role. Working together to serve and protect the country involves a deep and abiding sense of mission and purpose, all based on a military code of duty, pride and honour that can be difficult for civilians to understand.
Release from the service can be a huge shock, and civilian society can be perceived as slack and indifferent in equal measure. This can make social connection difficult, with one study indicating that one-third of Canadian Veterans experience low levels of social support after release, which can contribute towards loneliness, isolation, and mental health challenges.
In fact, one large scale Veterans Affairs Canada survey reports that 24% of regular force Veterans have a diagnosed mental illness such as anxiety, depression or PTSD. While suicide remains a rare event for Veterans, another report released earlier this year indicates that Veterans have a 40% higher risk of dying by suicide than non-Veterans.
Importantly, Veterans' mental health and social integration are hampered by harmful stereotypes, based upon unfounded concerns that Veterans are a threat to the public and primed to 'snap' unpredictably. For example, one US study found that Veterans reported that people often perceived them as 'crazy', 'dangerous' or 'violent', while another US study found that hiring managers often held negative stereotypes that Veterans are 'bitter', 'angry' or 'withdrawn'.
However, some research indicates that journalism can contribute to such harmful stereotypes. One report notes that the US media often frames Veterans in unflattering terms, referring to them as 'ticking time bombs' or 'damaged and unstable', with an absence of positive, well-rounded stories. This situation led the US National Veterans Foundation to state that 'the media is the main culprit in fostering negative stereotypes about Veterans'.
To date, most research on media coverage of Veterans has come from the US, with an absence of research on this topic in Canada. That said, the Department of National Defence and Veterans Affairs Canada states in its Joint Suicide Prevention Strategy that a desirable activity is 'working to promote responsible media reporting' of Veterans, as well as to 'encourage safe media reporting of suicide'.
To this end, the Centre of Excellence on PTSD and Related Mental Health Conditions recently commissioned a two-year research project aiming to assess the tone and content of media coverage of Veterans in Canada, led by Dr. Rob Whitley at McGill University. This involves examining overall patterns of reporting, as well as a comparative analysis investigating differences in coverage according to factors including age, gender, and theatre of operation. The project team includes Veterans, Veterans' family members, journalists and researchers working together collaboratively.
The ultimate aim of this research is to produce educational material to help journalists report about Veterans in a holistic and responsible manner, moving beyond any stereotypes to chronicle the diversity of Veterans' experiences. Indeed, we aim to share the study results and educational material with journalism schools, newsrooms, and media outlets across Canada.
We all have a role to play in promoting the mental health and social integration of our Veterans. This includes journalists and the media, a vital part of civil society that can help foster a culture of inclusion, appreciation and understanding of Veterans. This can counter Hollywood-inspired stereotypes that foster fear and suspicion of Veterans.
This can ultimately improve Veterans' mental health, and ensure the country is truly fit for heroes. Lest we forget.
Rob Whitley is an Associate Professor of Psychiatry at McGill University and a Research Scientist at the Douglas Research Centre. Robert.whitley@mcgill.ca 514-761-6131
Brian McKenna is a retired Warrant Officer who is the Veterans Advisor to the Centre of Excellence on PTSD and Related Mental Health Conditions. Brian.McKenna@theroyal.ca 778-592-4888