Supporting Ourselves and Each Other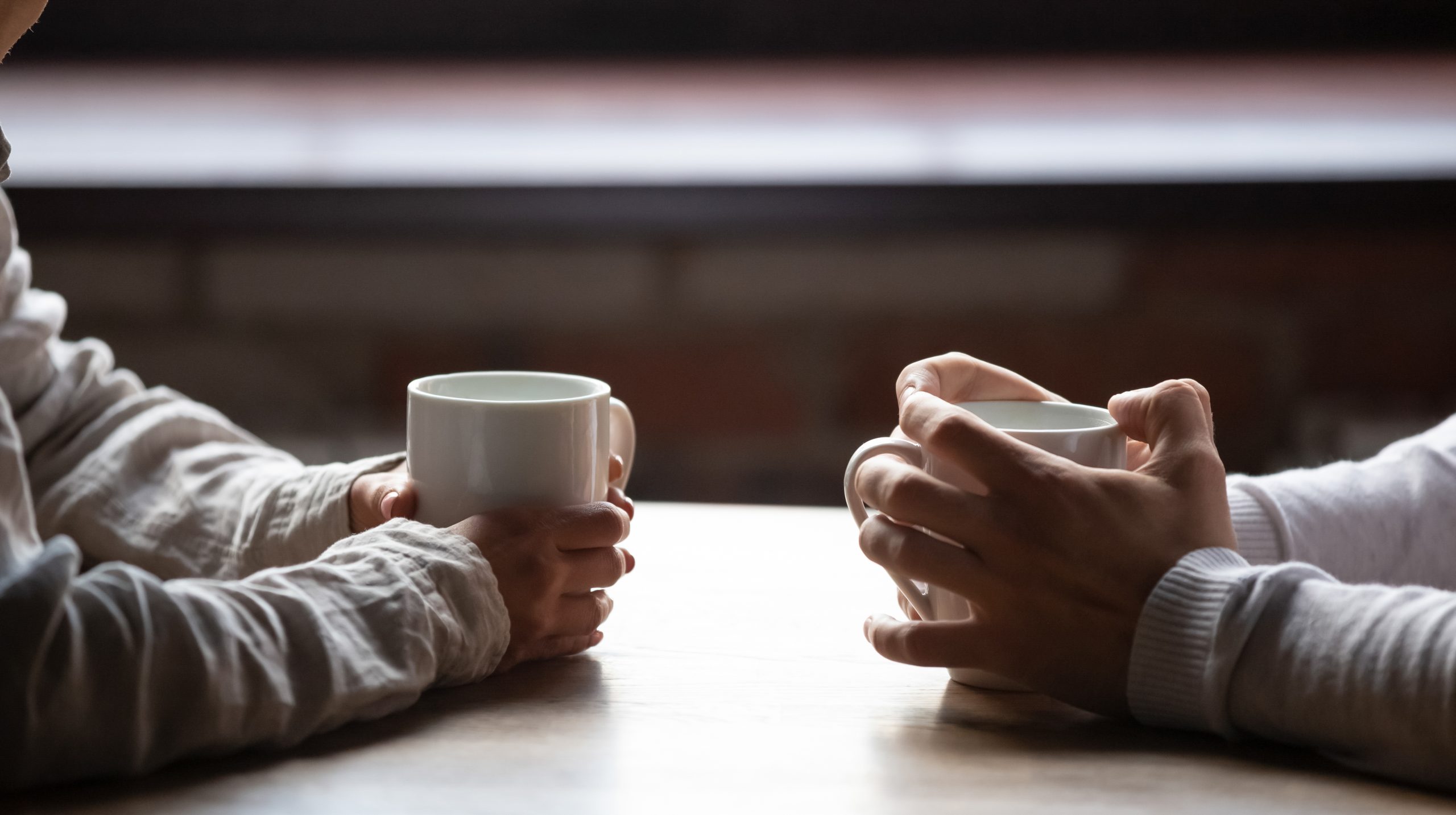 This Wednesday, 26 January, is Bell Let's Talk Day. This year's theme is "Supporting ourselves and each other."
As conversations about mental health take place across Canada, we invite you to keep being there, keep talking, and keep listening. Now more than ever, every action counts.
Did you know?
About 1/5 of Canadian Veterans experience a diagnosed mental health disorder at some time during their lives1.
Up to 10% of Veterans in Canada will experience post-traumatic stress disorder (PTSD), while others may experience at least some of the associated symptoms2.
Nearly 1 in 5 Canadian Forces spouses surveyed in 2008/2009 reported being diagnosed with depression at some point during their partner's military career3.
The foundation of military and Veteran culture is built on service to others, and that extends to Family members, friends, and service providers. Keep being there for your loved ones, for your support systems, and for your community as a whole. We are in this together.
Simply offering to listen to someone can have a significant positive impact. An important part of listening is creating a supportive, non-threatening environment where everyone feels comfortable to express themselves without fear of judgment or reprisal.
On Bell Let's Talk Day, let's make sure that we're not just talking, but also listening and communicating meaningfully. The "OARS" Model suggests four core skills we can all use: Open-ended questioning, Affirming, Reflecting, and Summarizing.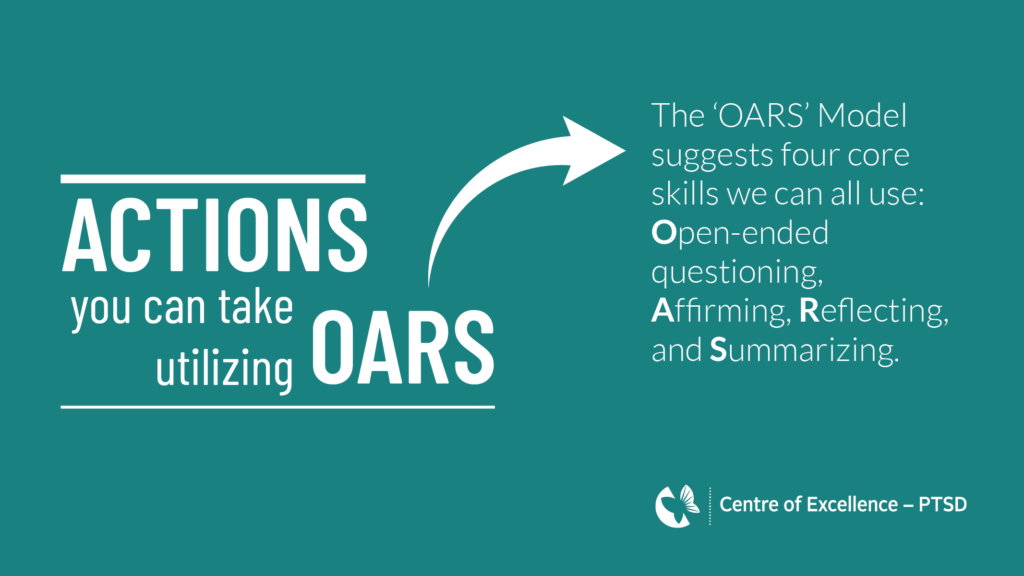 Don't forget: Participate in Bell Let's Talk Day by talking, texting, tweeting and engaging on social media and help raise funds for mental health and wellness programs in support of Canadian Armed Forces active members, Veterans, and their families.
Need support?
You are not alone. Support is available if you need it.
If you are in crisis, please call 911 or go to the nearest emergency room. Talk to your doctor or health care provider, or contact a Veteran mental health specialist at 1-800-268-7708.