We don't often hear about Veterans in the news.
When we do, the coverage sometimes includes misconceptions and language that promote stereotypes about Veterans, especially those living with post-traumatic stress.
In an effort to support the work of journalists who are reporting on the Veteran experience, the Centre of Excellence on PTSD and Dr. Rob Whitley of McGill University have collaborated on a series of new guidelines. These are intended to assist journalists in using accurate and sensitive language when reporting on events involving or affecting Veterans, and to contribute to a new, and more complex, understanding of the lives of Veterans and of the Families who stand with them. The guidelines will be available for download after the presentation.
Join us for a live webinar, hosted by the Centre of Excellence on PTSD, on Wednesday, 27 October 2021, from 1:00 p.m. to 2:30 p.m. ET. The conversation will focus on the new guidelines, as well as the anticipated benefits and outcomes for both journalists and Veterans.
This event has ended. More information and resources are available below.
Content warning
This webinar may include content on difficult topics including suicide. The content may be hard to listen to and may bring up a range of emotions. We encourage you to care for your safety and well-being.
Media guidelines for reporting on Veterans, with a focus on PTSD and Suicide
Words Matter: Guidelines for Journalists When Reporting on Veterans Post-Event Summary
Media coverage of Lionel Desmond: Application of Mindset guidelines
Wednesday, October 27, 2021
Speakers & Presentations
Read more about the speakers and view or download their presentations from this webinar. Note: Not all speakers have downloadable presentations available.
In November 2020, Atlas hosted a virtual discussion on the impact of the representation of Veterans in the media. 'The Power of the Media: Impact on Veteran Stories' was the first Atlas 'Compelling Conversation'–a public discussion about issues affecting the health and well-being of Canadian Veterans.
Attendees heard the lived experiences and perspectives of a Veteran, Veteran Family Member and a journalist. The speakers shared stories that showed how their perspectives were presented in and shaped by the media.
Additional participants included Dr. Patrick Smith, former CEO and first President of Atlas, and Dr. Rob Whitley, Associate Professor of Psychiatry at McGill University and Research Scientist, Douglas Research Centre. The virtual panel was moderated by Graham Richardson, Chief News Anchor for CTV News at Six and afternoon news anchor on Newstalk 580 CFRA.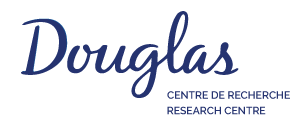 Tackling Harmful Stereotypes Can Promote Veterans' Mental Health
An opinion piece, "Tackling Harmful Stereotypes Can Promote Veterans' Mental Health," encourages Canadians to see beyond Hollywood-inspired stereotypes of Veterans, and outlines a new research project aimed at helping journalists report about Veterans in a holistic and responsible manner, moving beyond any stereotypes to chronicle the diversity of Veterans' experiences.
The editorial was co-authored by Dr. Rob Whitley, professor and research scientist with McGill University, and Brian McKenna, retired Warrant Officer and the Veterans Advisor for the Centre of Excellence on PTSD and Related Mental Health Conditions.